Our Welding Shop is unlike anything you have ever seen. We have a big sign over the door that says "Welcome to Paradise" and we encourage each department to build their own version of paradise. Our welding department has done just that. They have created one of the most advanced and clean welding shops you will ever see. They all take pride in all they do, and will expect the same from you. We are looking for individuals who have a solid set of MIG welding skills. We don't need any certifications, and will help you through mentoring and training, but you must be able to weld proficiently using MIG welding.
Think you have what it takes? Apply Now!
Be sure to put the job title you're interested in on Application
"IN THE DITCH IS AN EXCELLENT PLACE TO LEARN LEAN MANUFACTURING AND GROW YOUR SKILLS. I HAVE LEARNED A LOT WORKING IN THE WELD SHOP."Andrew W. | Welder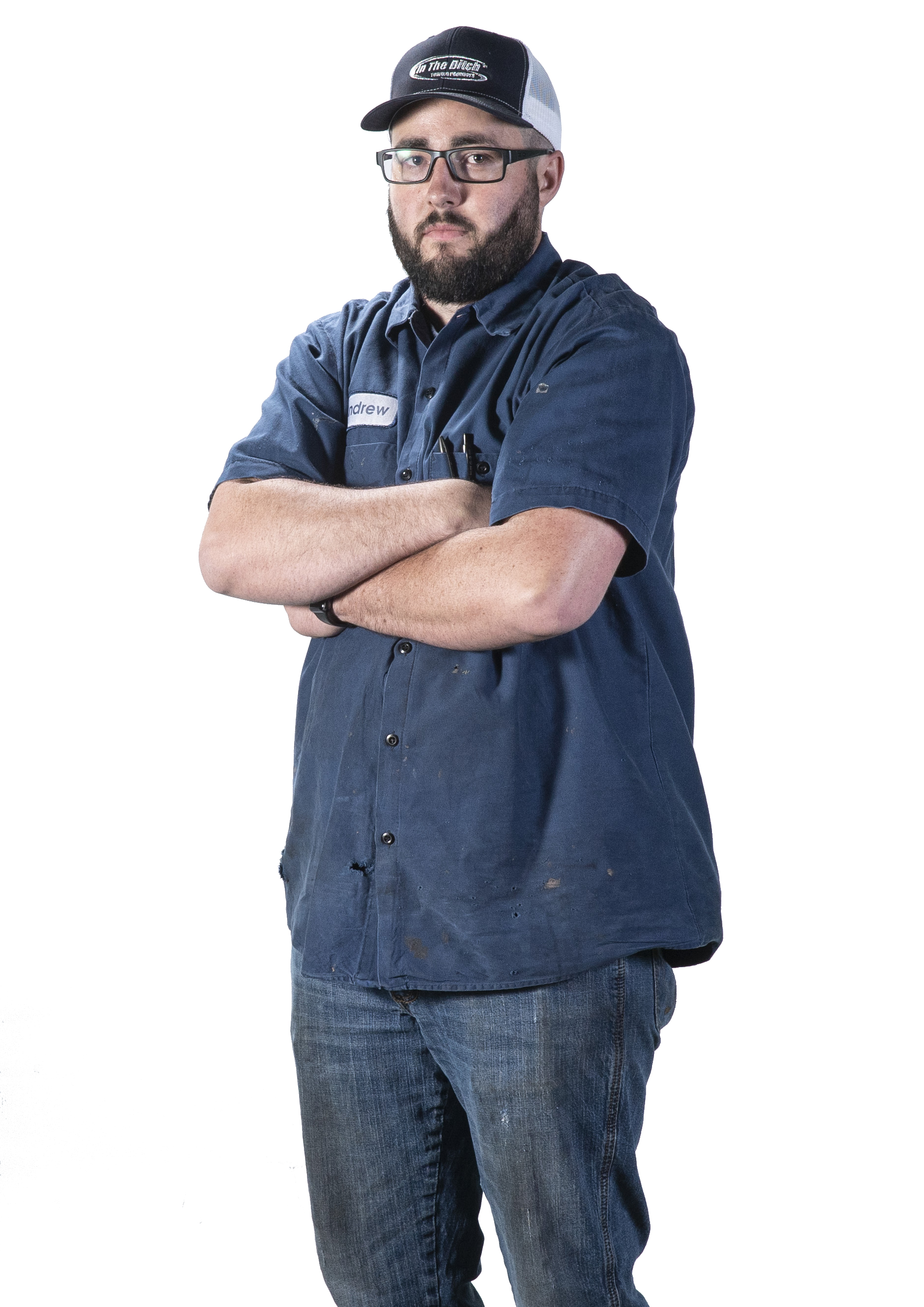 We operate Lincoln brand robotic welding cells. We are planning on installing 6 more in our new facility, so getting skilled operators is a very high priority for us. We have positions from basic machine operators to advanced machine operators with programing skills. We utilize offline virtual 3-D weld programming, and would like to find individuals who not only enjoy welding, but enjoy using computers, and operating advanced machinery, along with advanced thinking and problem-solving.
Think you have what it takes? Apply Now!
Be sure to put the job title you're interested in on Application
BEING A ROBOTIC WELDING OPERATOR IS STANDING ON THE FOREFRONT OF TECHNOLOGICAL ADVANCES. AT IN THE DITCH™, WE ARE CONTINUALLY ON THE MARCH TO BE IN THE FRONT OF THE FIELD IN WHAT WE DO. "LET'S MAKE WELDING GREAT AGAIN.Trevor K.| Welder